Paid Advertising
At Digital Pushpa, we understand that in the competitive digital landscape, reaching your audience effectively and efficiently is paramount. Our Paid Advertising Services are designed to turn your advertising budget into a strategic powerhouse for immediate visibility and targeted exposure.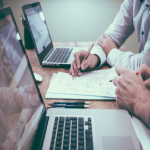 Conversion Focus
Our campaigns are designed to drive leads, sales, and measurable results.
Performance Tracking
We provide transparent reporting, so you know exactly how your ads are performing.
In a world where the digital marketplace is bustling 24/7, standing out from the crowd can be challenging. Paid advertising breaks through the noise, ensuring that your brand appears precisely where and when potential customers are searching for products or services like yours. It's the digital megaphone that amplifies your message, and our expertise transforms it into a finely tuned instrument that resonates with your audience.
Our Work Benefits
Our portfolio showcases the tangible benefits of our paid advertising expertise. We've helped businesses achieve significant increases in online visibility, higher click-through rates, and impressive returns on investment. Our work demonstrates the real-world impact of our paid advertising campaigns.
Ready to maximize the impact of your advertising budget and achieve real business growth? Contact us today to discuss your paid advertising goals. Let's create campaigns that not only get clicks but also deliver conversions.