What We Do
Services That Help You Grow
About Us
Welcome to Digital Pushpa - Your Gateway to Exceptional Web Solutions
At Digital Pushpa, we are more than just a digital marketing agency; we are your trusted partners in crafting remarkable online experiences. Based in the vibrant city of Jaipur, we specialize in creating diverse and dynamic websites that not only captivate but also convert.
Passion for Digital Excellence.
Proven Results.
Client-Centric Approach.
Who We Are
Your trusted partner in digital marketing
Digital Pushpa provides a wide range of digital marketing services, including website designing, social media marketing, paid advertising, marketing automation, SEO, graphic designing, and brand building.
Social media marketing can increase brand awareness, engage with your target audience, drive website traffic, and generate leads. It's a powerful tool for building brand loyalty and connecting with customers.
We are a client-centric agency dedicated to your success. Our experienced team takes the time to understand your unique business needs and goals, tailoring our services to deliver maximum impact.
Working Process
Transform your business with our proven working process
Our objective is to offer a high-quality service and a dependable source of income to our investors while simultaneously minimizing any potential risks and automating and simplifying the relationships.
Step 1: Strategy and Planning
Step 2: Targeted Audience Research
Step 3: Creative Content Creation
Step 4: Multi-Channel Promotion
Step 5: Data Analysis and Optimization
Step 6: Ongoing Support and Reporting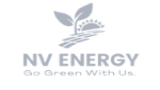 Work Process
Our Working Process
01
Strategy and Planning
02
Targeted Audience Research
03
Creative Content Creation
04
Multi-Channel Promotion
05
Data Analysis and Optimization
06
Ongoing Support and Reporting
Our Testimonials
What They're Saying?
Daron Stenvold "
I want to thank the group for letting me be a member I love the business listings on Google CEO Stacey Gibson. thank you.
Hemesh Shenoy "
Please add 'Competetive Edge' under which you must emphasise on 'How can I make a DIFFERENCE.
Rashmi R "
It is a distinct pleasure for me to recommend Digital Bouquet' Services to all who would like to get webpage design, hosting and e-marketing services and support.
Website Designing —Social Media Marketing — Paid Advertising —
SEO: Be Found — Marketing Automation — Graphic Designing and Brand Building -